Doha Metro Guide: Stations, Travel Cards, Fare, Hours of Operation, Facilities, Rules and much more…
It has been 3 weeks since the first ever railway network was opened (Service started on 8th of May 2019) in the State of Qatar. The Qatar Rail project kicked off its operations with a grand opening of the Red Line South.
Like residents and citizens, QatarIndians team also were excited and enjoyed the new travel experience in Qatar.
Many would have experienced and enjoyed Doha Metro by now. However, for those who are still planning to experience Doha Metro, this article will surely help. We would like to guide you on the information you need to know to travel on Doha Metro. This includes Stations in operations, Ticket Fare, Travel Cards, Hours of Operations and Facilities inside the metro stations. Also, there are some rules and regulations which you should be aware of while you travel on Doha Metro.
Steps to take a ride on Doha Metro:
(You can find full details of each after this section)
Reach any station which is in operation
Purchase a ticket or buy a travel card (Available at the Metro Station)
At the Metro gate towards the platform scan your ticket or the metro card
Wait for the metro train and board into the compartment/cabin class as per your ticket/card category (VIP, Family, and Standard)
Check the route of your journey and exit at your desired destination
Ride on a Metro feeder bus to your destination for free or take a Karwa at special rates
Metro Stations in Operation:
The Red Line, also known as the Coast Line, runs for about 40 kilometres from Al Wakra in the south to Lusail in the north. The line also connects Hamad International Airport at Terminal 1 to the centre of the city. It has 18 stations with the Legtaifiya Station allowing passengers to transfer over to the Lusail Tram. (Source Credit: https://corp.qr.com.qa/English/Projects/Pages/RedLine.aspx)
Stations which are in operation currently are below. You can identify the opened ones with the flag outside the metro station: (All open stations will carry the flags of Doha Metro as you see in the picture below)
Al Bidda (Interchange station)
Corniche Qatar Tennis Federation
QIC West Bay
DECC (City Centre)
Al Qassar (Close to Katara Cultural Village)
Al Wakra
Ras Bu Fontas (Near Barwa Village)
Free Zone
Oqba Ibn Nafie E-Ring road
Al Matar Al Qadeem (Opp. FFC, Old Airport Road)
Umm Ghawalina
Al Doha Al Jadeda
Msheireb ( Interchange station)

Stations which are yet to open are: Katara | Lusail | Hamad International Airport T1 | Qatar University
Types of Doha Metro travel cards: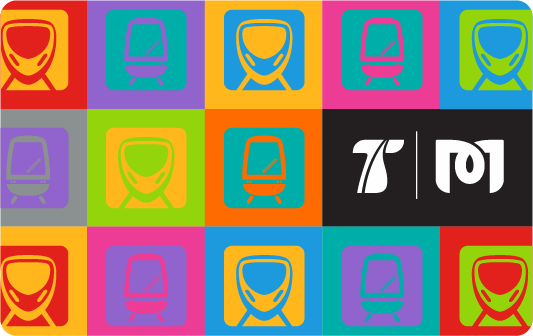 To travel on the metro regularly or just want to have a single trip, you will need to buy a Doha metro travel card. There are different types of Doha metro cards are available for passengers who wish to travel.
Limited Use Travel Card (LUTC): Single-use paper travel card. Can be used for a single journey or day pass. You can buy Standard or Gold Cabin Class LUTC as you wish.
Standard Travel Card (STC): Plastic travel card that costs QR 10 which is reusable. Buy the card and you can add credit. You cannot travel on Doha Metro Gold class with this card. Standard Travelcard is valid for 5 years from the date of purchase.
Gold Travel Card (GTC): Plastic travel card that costs QR 100 which is reusable. Buy the card and add credit to travel on Doha Metro Gold Class. Gold Travelcard is also valid for 5 years.
Travel Class:
Gold Club: GTC Travelcard holders can travel in this cabin class. QR 10 per ride. It has got 16 seats.
Family: Only Family travelers can travel in this cabin class. You need to hold STC Travel Card. No single Men's are allowed inside this cabin. The family class cabin has got 26 seats.
Standard: Anyone can travel in this cabin with STC Travel Card. So those who are traveling as a single and friends group can travel in this cabin class. The standard class has got 88 seats.
Where to Buy Doha Metro Travel Cards?
Apart from getting the travel cards from the Doha metro stations, you can buy travel cards with travel credits from below retail stores/outlets in Qatar
Al Meera (All Al Meera Stores)
Lulu (Selected Lulu Stores)
Carrefour (Selected Carrefour Stores)
Jumbo Electronics (Selected Jumbo Stores)
Cost of a ride on Doha Metro:
A single journey on a standard and family class will cost QR 2 per person per ride and a Day pass will cost QR 6
A single journey on Gold class will cost QR 10 per person per ride and a Day pass will cost QR 30 

How much a child will be charged? Is it free for toddlers?
There is no fare difference between a child and an adult. It cost the same for all.
Free for kids aged below 4 years. Kids aged 5 and above need a travel card to take a ride on Doha Metro.
Kids can travel alone only if they are 9 years or above.
Doha Metro Frequency and Travel Time between 2 stations
As for the frequency of the trains, there will be a train every six minutes, and the travel time between stations is three minutes.
Hours of Operation:
Sunday to Thursday: 8:00 AM to 11:00 PM (This timing is only for the soft opening phase. Doha Metro will probably operate during weekends also once the Red Line is fully open)
Metro Link – Doha metro stations feeder bus services: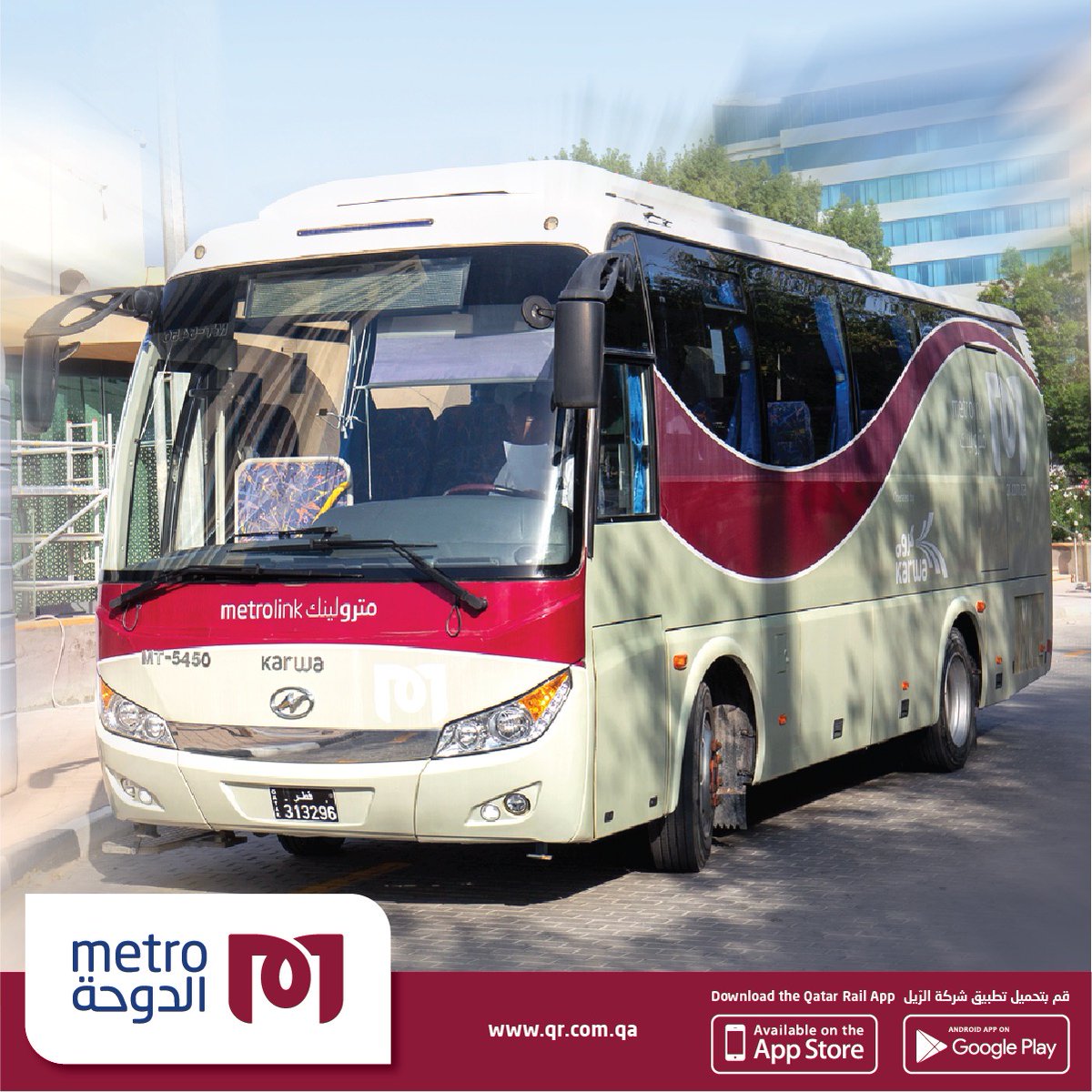 To and from Doha metro stations feeder bus services are available for passengers to surrounding areas. This is a complimentary shuttle bus service. Every 12 minutes you can find a shuttle service except for Free Zone where you get for every 20 minutes. You cannot avail free bus shuttle service which includes Corniche, West Bay, Al Qadeem and Al Bidda metro stations.
Find below the Metro Link shuttle bus route numbers and also we have provided the timing of the last bus shuttle available at Metro Stations.
M138 MSHEIREB – 10:51 PM
M114 DOHA AL JADEDA (to Umm Ghuwailina area)- 10:51 PM
M115 DOHA AL JADEDA (to Najma and Fereej Bin Derhem)- 10:53 PM
M140 FREE ZONE – 11:01 PM
M105 DECC – 11:02 PM
M125 QBA IBN NAFIE – 11:03 PM
M103 AL QASSAR – 11:05 PM
M126 RAS BU FONTAS –  11:06 PM
M130 AL WAKRA (to Ezdan 4-7) – 11:07 PM
M131 AL WAKRA (to Ezdan 3 & 8-11) – 11:07 PM
M134 AL WAKRA (to Al Wakra South and Wakra Hospital) – 11:07 PM
M128 AL WAKRA (to Al Wakra South Area) – 11:08 PM
M116 UMM GHUWAILINA – 11:54 PM
Karwa Taxi Service to and from Doha Metro:
Karwa has come out with fixed tariffs for Doha Metro travelers. Using promo code RAIL you can book your metro station trip on Karwa App for a flat rate of QR 8. This is a promotional fare for a trip within 3 kilometers.
Other features and facilities:
At metro stations, you can find
Customer service center | Gold club office | A police booth | Prayer Areas | Restrooms | Monitors displaying information's | Security cameras | First aid room | Wheelchairs on trains and trams | Dedicated seating and drop-off areas for travelers with reduced mobility | Manual and electric wheelchairs on all trains and trams | Parking Areas
Other rules and regulations to be aware of:
Filming or Photography for commercial gain is not allowed. However, you can do it with prior consent from Qatar Rail.
Pets are not allowed. However blind passengers with guide dogs and deaf passengers with hearing dogs accompanying them are permitted.
Traveling on Doha Metro with luggage can be done without any additional cost. But any inconvenience or injury to fellow passengers or in case of blocking emergency exits or walkways is not allowed.
Qatar Rail Mobile App:
You can download the Qatar Rail app from the below links to know more about Doha Metro Service and Information.
Image Source and Credit: https://twitter.com/qrc_official?lang=en
Like this article? Share it!